Regular price
$199.99 USD
Regular price
$299.85 USD
Sale price
$199.99 USD
Unit price
per
Sale
Sold out
🌎 FREE SHIPPING WORLDWIDE 🌎   
✔ 100% money back guarantee.
✔ Processing time>>shipping within 72 hours after payment .
First 1000 pieces at the lowest price of USD $199.89, get it while discount lasts!
Precise, long-range and safe, introducing the new fully automatic Gel Ball Launchers!
INTRODUCTION OF LEHUI KRISS VECTOR V2
The Lehui KRISS VECTOR V2 is based on the machine gun of the same name: Kriss Vector also called TDI KRISS Super V.
It is a recent machine gun because it was created in 2006 by KRISS USA Inc. from the United States. This particularity is located in its structure and functioning designed to absorb the energy produced during firing.
It is very popular and is present in many video games.  
Lehui is a very famous brand of gel blaster whose quality is recognized. They offer us a magnificent reissue of the mythical optimized KRISS VECTOR.
It is made of nylon which is very robust and of high quality. He seems really solid.
Lehui did a very big job on the details and finishing. He's really above all the other products in terms of that.
It is equipped with three shooting modes, Auto, Semi-Auto, and 3 shots. Its grip is adjustable and well made. You can have my EAG stocks on it.
Lehui worked a lot on the magazine in order to allow the gun to be miss-fired.
Inside, Lehui studied the gearbox based on airsoft gearboxes so that some airsoft parts can be installed on it.
There are many opportunities for you to improve it further.
PRESENTATION OF LEHUI KRISS VECTOR V2:
Here are the different parts that make up this gel gun.

Detail of the product: 
The most important part of the gel blaster: the gearbox.
Lehui has developed an extraordinary gearbox inspired by airsoft.
You need choose a 7.4v / 1200 mAh type 14500 battery for this model:
 The battery is located along the grip.


The battery is not included. To fully enjoy Lehui KRISS VECTOR V2, we recommend that you replace it with an 7.4v battery. KV2 dont support the 11.1v well.  



One of the particularities of this gel gun: 3 differents modes:
Semi-auto, auto, 3 shots fired mode.
Use this switch button to change.





Kriss Vector V2 have special buttstock.


Pre-load and shot
After adjusting the sight, you're going to hit your target
WHAT IS INCLUDED IN THE BOX OF THE GEL BLASTER LH KRISS VECTOR V2 ORIGINAL PACK?
1 x gel baster LEHUI KRISS VECTOR V2
1 x magazine
1 x straight grip
1 x light
1 x laser
1 x muffler
3 x differents sight
1 x Packet of gel balls
1 x safety glasses
1 x bottle
THE LEHUI KRISS VECTOR V2 IS NO LONGER WORKING?
Although this is rare, there are replacement parts available for easy repair.
 HOW TO USE THIS GEL BLASTER GUN?
SUMMARY:
Install the product according to the instructions.

Soak the balls in as much water as possible for 4 to 6 hours.

In same time, charge the battery (not included)

Place the battery.

Fill the magazine with gel balls.

Let's go for the adventure.
DETAILED EXPLANATIONS:

Install the product according to the instructions:
Remove the magazine by pressing the button provided for this purpose.

Fill in the magazine

Install the magazine on the pistrolet

Remove the handle protection

Install the battery previously charged

Turn on

Selecting the shooting mode

Shot
Soak the balls in as much water as possible for 4 to 6 hours.
WHISH GEL BALLS SHOULD BE USE?
This model uses 7-8 mm gel balls. The optimal size is 7.45 mm.
Gel balls are available in 2 packages: 20000 or 40000 gel balls and 4 colors: Clear, Blue, Orange and Green.
Charge the battery
Connect the battery to the USB charger. Its 3 pins charger used for this type of battery.
Connect the USB to your computer.
When the LED turn to green, its OK.
Place the battery
It is necessary to place the battery in the grip 
Fill the magazine with gel balls.
Open the magazine

Pouring the balls

Preload

Shot
WHAT IS THE PERFORMANCE OF THIS GEL BLASTER?

Shooting performance: 200-220 fps
max range of this gun: At least 20M straight and 35M about curve shooting.
You can click here to learn more about performance measurement: "how are performance measured?"
WHAT IS THE CAPACITY OF THE MAGAZINE?
The capacity of the magazine is about 200 gel balls.
CAN YOU UPGRADE THE GEL BLASTER LEHUI KRISS V2?
Yes, you can change some parts of this gel blaster. Performance and aesthetic parts are available.
WHAT IS THE SIZE OF THE PRODUCT AND THE BOX?
The product is 77 cm long and 36 cm high.
The box measures 56 cm by 38 cm by 13 cm.
FAQ
1.Is this a scam?
A.We can't imagine that so many people will ask this question.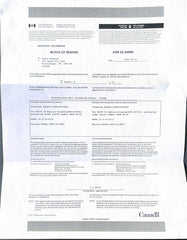 This is a notification document for the confiscation of our toy guns by the customs of different countries, the probability of being confiscated by customs is usually 2%.

Maybe the customs staff thought this gun was good, so they took it home and played with it.

2.What if your gun is seized by the customs?
A: Send us a picture of the seizure document and we will refund you in full, 

3.How long will it take for my items to arrive?
A.General goods take 2+ weeks and 3+ weeks for toy guns.

Toy guns are very special products. Especially the toy gun with the appearance of a real gun. We use special logistics channels and that's why it takes a bit longer than regular products.

They will be strictly examined by the customs.


We promise
Free shipping and tax, no other hidden costs
Safe payments via Stripe® and/or PayPal®
14 Day Money Back Guarantee
Tracking number for every order
We use encrypted SSL certificates for 100% security
Materials

High quality nylon case with partial aluminum ally fittings
Shipping & Returns

1.To US UK UZ NZ.....(European countries and North America):10~20 days.

2.To Asian countries:7~15 days

3.To Other countries:15~25days

Provide tracking information within 5 days after loading.
View full details